The first MindClone prototype
Martine Rothblatt (born Martin Rothblatt), founder of Sirius satellite radio, created a new company, United Therapeutics, to save his daughter's life. She is also modifying pigs' genetics to create human organs that won't be rejected in transplants. In addition to all this, she decided to help love transcend life with a new project, "LifeNaut" and its first derivative, "MindClone".
MindClone is a mind uploading project. The first prototype is based on the memories, emotions and personality of her spouse, Bina Rothblatt - "Bina 48".
Martine describes the impetus for MindClone as to be both the love of her life, Bina, and her desire to transcend boundaries - not only her own mortality but, also, her transgender experience. When she talks about her family, she talks about loving their "soul". Is MindClone an attempt to preserve their souls for posterity?
The lifework of Martine does feel like transcendence. Extending the limits of life in terms of hardware and software is her life's goal.
This is both fascinating and creepy. Nevertheless, cloning ourselves will someday become a reality - whether digitally or biologically based. Now is a good time to consider our ethical and emotional responses to this inevitability.
A couple's quest to overcome life's limits: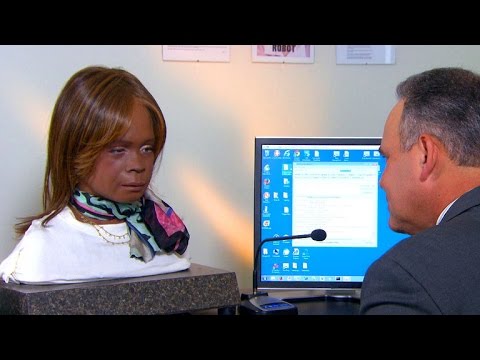 TED: My Daughter, my wife, our robot, and the quest for immortality: